This week's Parnas Hayom sponsor is:
¨ Friday, 1 Tammuz, Meryl & David Rubin, commemorating the yahrtzeit of David's father, Abraham Rubin, Avraham Yitzchak ben Moshe. ​​
All Events
Saturday

,

Jul

July

3

,

2021

Red, White & Blue Kiddush To-Go


Shabbat, Jul 3rd

11:00a

to

12:00p




July 4th Weekend Kiddush To-Go, Shabbos, July 3, 2021. Sponsor at bethaaron.org/kiddush.

Tuesday

,

Jul

July

13

,

2021

Siyum & Sausage (And Burgers Too!)


Tuesday, Jul 13th

7:00p

to

9:00p




On Tuesday, July 13, at 7:30 p.m., the Beth Aaron's Men's Club will be hosting their Annual Siyum and Sausage Event. Register at https://www.bethaaron.org/event/siyumsausage2021.
Login to your account
By logging into your account you can ensure your payments and submissions are linked to the proper account.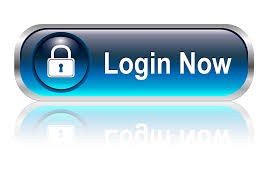 If you need help or don't know your password
please click below

and your password will be sent to you.
If you try doing a password reset and it can't find your e-mail address please e-mail office@bethaaron.org and we will help reset your account.
Join Us
We are located at 950 Queen Anne Road, at the corner of Edgemont Terrace, in the heart of Teaneck, NJ.
Our shul office can be reached at 201-836-6210 or office@bethaaron.org.
The fax number is 201-836-0005.
Check us out us for a Shabbat, or join us with a membership!
Wed, June 16 2021
6 Tammuz 5781
Wed, June 16 2021 6 Tammuz 5781