¨ Wednesday, 10 Cheshvan, Sandy and Bernie Horne, commemorating the yahrtzeit of Sandy's father, Eric Bender, Eyli Ben Moshe Yitzchak.
.
All Events
Thursday

,

Oct

October

29

,

2020

Bringing It Home: A Weekly Drasha


Thursday, Oct 29th

7:15p

to

7:40p




Live with Rabbi Rothwachs, "Means to an End: The Gift of a Limited Lifespan." Join via YouTube live: https://www.youtube.com/c/larryrothwachs or Facebook live: https://www.facebook.com/larry.rothwachs.
Login to your account
By logging into your account you can ensure your payments and submissions are linked to the proper account.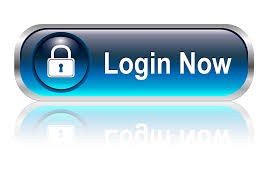 If you need help or don't know your password
please click below

and your password will be sent to you.
If you try doing a password reset and it can't find your e-mail address please e-mail office@bethaaron.org and we will help reset your account.
Join Us
We are located at 950 Queen Anne Road, at the corner of Edgemont Terrace, in the heart of Teaneck, NJ.
Our shul office can be reached at 201-836-6210 or office@bethaaron.org.
The fax number is 201-836-0005.
Check us out us for a Shabbat, or join us with a membership!
Tue, October 27 2020
9 Cheshvan 5781
Tomorrow's Calendar
Shacharit

: 6:00a
Shacharit

: 6:30a
Shacharit

: 7:00a
Shacharit

: 8:00a
Mincha/Maariv

: 5:40p
Maariv

: 8:30p
Sanhedrin Shuir

: 8:30p
---
Upcoming Programs & Events
---
This week's Torah portion is

Parshat Lech Lecha
Shabbat Mevarchim
View Calendar
Tue, October 27 2020 9 Cheshvan 5781