¨ Friday, 21 Av, Gilla & Yitz Stern, commemorating the yahrtzeit of Gilla's brother, Ari Frommer, Aharon ben Mordechai Yehoshua.
¨ Shabbat, 22 Av, Dalya & Dovid Levy, commemorating the yahrtzeit of Dalya's father, Rabbi Isaiah Hertzberg, ha-Rav Yeshayahu ben ha-Rav Tzvi Elimelech.
¨ Shabbat, 22 Av, Lynn & Dov Silverberg, commemorating the yahrtzeit of Dov's father, Harry Silverberg, Yisroel Tzvi ben Avraham.
¨ Sunday, 23 Av, Marsha & Tom Friedman, commemorating the yahrtzeit of Marsha's father, Norbert Schloss, Nossan ben Moshe.
All Events
Monday

,

Aug

August

2

,

2021

Rabbi Meir Finkelstein


Monday, Aug 2nd

8:45p

to

9:45p




We are excited to welcome Rabbi Meir Finkelstein, who is presenting a three-part series of in-person shiurim at Beth Aaron on a timely and relevant topic which he has spent much time researching over the years. This series can provide a meaningful opportunity to connect to Eretz Yisrael as part of your pre- and post-Tisha B'Av preparations. He will speak on the topic "Aliyah Considerations Then and Now: What We Have in Common with the Ba'alei Tosafot."

Saturday

,

Aug

August

14

,

2021

Chulent & Kugel Kiddush


Shabbat, Aug 14th

11:15a

to

12:00p




Beth Aaron's Men's Club presents the return of our good friends Chulent & Kugel Kiddush. Sponsorships are welcome at bethaaron.org/kiddush for $54, $72, $117, $200, $369.
Login to your account
By logging into your account you can ensure your payments and submissions are linked to the proper account.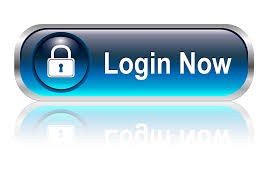 If you need help or don't know your password
please click below

and your password will be sent to you.
If you try doing a password reset and it can't find your e-mail address please e-mail office@bethaaron.org and we will help reset your account.
Join Us
We are located at 950 Queen Anne Road, at the corner of Edgemont Terrace, in the heart of Teaneck, NJ.
Our shul office can be reached at 201-836-6210 or office@bethaaron.org.
The fax number is 201-836-0005.
Check us out us for a Shabbat, or join us with a membership!
Mon, August 2 2021
24 Av 5781
Mon, August 2 2021 24 Av 5781