This week's Parnas Hayom sponsors are:
¨ Friday, 18 Tishrei, Dov & Lynn Silverberg, commemorating the yahrtzeit of Dov's brother, Pinky Silverberg, Meir Pinchas ben Yisroel Tzvi.
All Events
Sunday

,

Sep

September

26

,

2021

Experiencing Tishrei Through the Music of Torah: Bringing Tishrei Into Our Homes


Sunday, Sep 26th

8:30p

to

9:30p




Rabbi Larry Rothwachs will draw insight for his series of shiurim listed below from Israeli musical sensation Ishay Ribo's original heart-stirring compositions. The shiurim will be given on Sundays at 8:30 p.m. Shiurim will be live-streamed and recorded at: Facebook Live at https://www.facebook.com/larry.rothwachs and at www.youtube.com/larryrothwachs

Wednesday

,

Sep

September

29

,

2021

Simchat Torah Kiddush
Wednesday, Sep 29th (All day)


Friday

,

Oct

October

1

,

2021

Scholar-in-Residence: Rav Aharon Lopiansky


Friday, Oct 1st

7:30p

to

Motzei Shabbat, Oct 2nd

9:00p




We are excited to announce that Rav Aharon Lopiansky will be our Scholar-in-Residence for Shabbat Bereishit, October 1st-2nd.  Rav Lopiansky is the Rosh ha-Yeshiva of Greater Washington, Tiferes Gedaliah. Rabbi Lopiansky learned for decades at the Mir Yerushalayim, and follows the mesorah of his rebbeim ha-Rav Chaim Shmuelevitz zt"l, ha-Rav Nachum Partzovitz zt"l, and his father-in-law, ha-Rav Beinish Finkel zt"l (the late Rosh ha-Yeshiva of the Mir). His approach to learning was also deeply influenced by his long association as a close talmid of ha-Rav Moshe Shapiro zt"l. Rabbi Lopiansky is a renowned speaker and the author of several Hebrew Seforim as well as the English-language books "Time Pieces, Golden Apples, Seed of Redemption" and the widely acclaimed "Orchos Chaim – Ben Torah for Life" published by Eshel Publications.  For sponsorship opportunities, email David Sheffey, davidsheffey@gmail.com or Josh Dubin, jedubin@gmail.com .

Saturday

,

Oct

October

16

,

2021

Congregation Beth Aaron Sisterhood Book Club


Motzei Shabbat, Oct 16th

8:00p

to

9:00p




The Beth Aaron Sisterhood Book Club will meet virtually to discuss "Lilyville" by Tovah Feldshuh.  Join via Zoom  https://us06web.zoom.us/j/89370980409?pwd=QUdPYkpib2FRNnUvTis3aHpCSTJ5QT09  Meeting ID: 893 7098 0409. Passcode: 904003. 

Sunday

,

Oct

October

17

,

2021

Sisterhood Pottery Night


Sunday, Oct 17th

7:00p

to

9:00p




The Beth Aaron Sisterhood presents Pottery Night in Beth Aaron's Social Hall for women only. Cost is $36 per person. Sign up at https://www.bethaaron.org/event/potterynight. For more information, email sisterhood@bethaaron.org.
Login to your account
By logging into your account you can ensure your payments and submissions are linked to the proper account.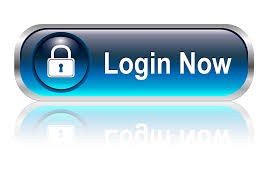 If you need help or don't know your password
please click below

and your password will be sent to you.
If you try doing a password reset and it can't find your e-mail address please e-mail office@bethaaron.org and we will help reset your account.
Join Us
We are located at 950 Queen Anne Road, at the corner of Edgemont Terrace, in the heart of Teaneck, NJ.
Our shul office can be reached at 201-836-6210 or office@bethaaron.org.
The fax number is 201-836-0005.
Check us out us for a Shabbat, or join us with a membership!
Sun, September 26 2021
20 Tishrei 5782
Sun, September 26 2021 20 Tishrei 5782